Laboratory Fridges & Freezers
---
Lorne Labs offer a range of Laboratory Fridges and Freezers in a variety of sizes and specifications. Choose from static or portable fridges and freezers, glass door or a solid door. You can benefit from a 5 year warranty and various maintenance plan options.
Not sure what fridge or freezer you need? Take a look at our Laboratory Fridge and Freezer Buying Guide.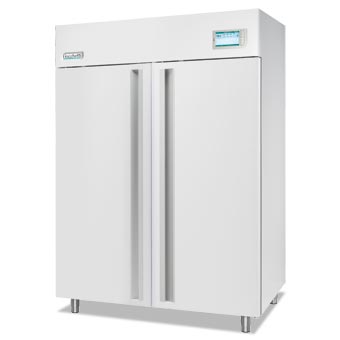 A range of refrigeration solutions suitable for laboratories including Fridges and Freezers.
Freezer 140
Code: Freezer 140

Freezer 250
Code: Freezer 250

Freezer 400
Code: Freezer 400

Freezer 700
Code: Freezer 700

Freezer_1500
Code: Freezer 1500

Fridge & Freezer Accessories
Fridge 100
Code: Medika 100

Fridge 140
Code: Medika 140

Fridge 1500
Code: Medika 1500

Fridge 1500 2T
Code: Medika 1500 2T

Fridge 170
Code: Medika 170

Fridge 200
Code: Medika 200

Fridge 250
Code: Medika 250

Fridge 280 2T
Code: Medika 280 2T

Fridge 400
Code: Medika 400

Fridge 400 2T
Code: Medika 400 2T

Fridge 500
Code: Medika 500

Fridge 500 2T
Code: Medika 500 2T

Fridge 600 2T
Code: Medika 600 2T

Fridge 700
Code: Medika 700

Fridge 700 Pass-Through
Code: Medika 700p

Fridge 800 2T
Code: Medika 800 2T

Fridge_1000 2T
Code: Medika 1000 2T

Portable Fridge 26
Code: PRC 26

Portable Fridge 41
Code: PRC 41

Portable Fridge 65
Code: PRC 65

Superarctic Freezer 250
Code: Superarctic 250

Superarctic Freezer 400
Code: Superarctic 400

Superarctic Freezer 700
Code: Superarctic 700

Superarctic Fridge Freezer 700 2T
Code: Superarctic 700 2T