Millipore Blood Grouping Reagents
---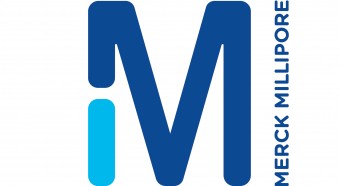 Lorne is the UK distributor of Millipore blood grouping reagents. It should be noted that Lorne can only supply these products to customers based in the UK.
Note about the Millipore Blood Grouping Reagents
Please be aware that some of the reagents are sold only in packs of 10 vials. This is indicated in the 'size' column and includes the main ABO and Rhesus reagents.
AHG (POLY/MAB)
Code: TS

Size: 10X10ml

Anti-A (Birma 1)
Code: TL

Size: 10X10ml

Anti-A,B (ES4+ES15)
Code: TM

Size: 10X10ml

Anti-B (LB-2)
Code: TN

Size: 10X10ml

Anti-C (MS-24)
Code: BN

Size: 5ml

Anti-C (MS-273)
Code: TW

Size: 5ml

Anti-c (MS-33)
Code: TK

Size: 5ml

Anti-c (MS-35)
Code: TV

Size: 5ml

Anti-CDE (MS-24+MS-28+MS-80+MS-26)
Code: BW

Size: 5ml

Anti-Cw (MS-110)
Code: TX

Size: 2ml

Anti-D (MS-201)
Code: TP

Size: 10x10ml

Anti-D (RUM 1)
Code: GG

Size: 10X10ml

Anti-D (TH28+MS26 (IgG/IgM Blend)
Code: BM

Size: 10x10ml

Anti-E (MS-12+MS-260)
Code: GI

Size: 5ml

Anti-e (MS-16+MS-21+MS-63)
Code: TU

Size: 5ml

Anti-E (MS-258+MS-80)
Code: TA

Size: 5ml

Anti-e (MS-62+MS-69)
Code: GK

Size: 5ml

Anti-Fyb (SpA264LBg1)
Code: NV

Size: 2ml

Anti-Jka (MS-15)
Code: BI

Size: 2ml

Anti-Jkb (MS-8)
Code: BE

Size: 2ml

Anti-KELL (MS-56)
Code: TR

Size: 5ml

Anti-Lea (GA2)
Code: NB

Size: 2ml

Anti-Leb (P3F234MD4)
Code: NY

Size: 2ml

Anti-M (LM110/140)
Code: NE

Size: 2ml

Anti-N (MN-879)
Code: NA

Size: 2ml

Anti-P1 (P3N1L100)
Code: ND

Size: 2ml

Anti-S (MS-94)
Code: TJ

Size: 2ml

Anti-s (P3BER)
Code: TB

Size: 2ml

Diluent (Negative Control)
Code: TT

Size: 10X5ml