Slide Stainers
---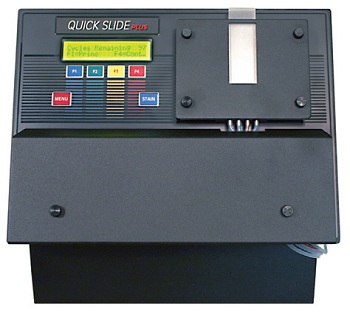 Automated Slide Stainers automate the staining of peripheral blood and other haematological smears to facilitate laboratory microscope differential counts. This can increase your laboratory's efficiencies while maintaining the high quality results required for acute diagnosis.
We offer the QuickSlide HemaPRO stainer and its range of accessories and consumables.
For further information or to place an order from within the UK, contact us here. If you're outside the UK, find and contact your nearest distributor by visiting our distributors page.